SIEM REAP - Siem Reap-based NGO, PEPY Empowering Youth, is working with young Cambodians to connect them with skills to reach their potential, while also looking to improve young students' digital literacy and entrepreneurship.
In a recent interview, Incubator Program Manager, Ying Srey Pov, told Kiripost that PEPY launched its Youth Innovators' Space and Incubator (YISI) program in 2020 to help young people in Siem Reap province. The program focuses on entrepreneurship and commerce, with a particular emphasis on the tourism sector.
"The YISI program covers a variety of topics related to business and technology," Pov said. "The course lasts six months for students, and we also offer a three-month program for business owners who want to learn how to use technology to improve their businesses."
Pov added that the YISI program helps young people develop the skills they need to be entrepreneurs, including collaborating with local entrepreneurs and experts in business fields.
"In today's digital age, businesses need to be tech-savvy," she said. "After completing the YISI program, students will be able to decide if they want to be entrepreneurs or employees."
Nhael Sohorng, a 17-year-old PEPY scholarship student, told Kiripost that she spent seven months studying at the organization after graduating from high school. She said that she was welcomed by the teachers and that her skills improved significantly.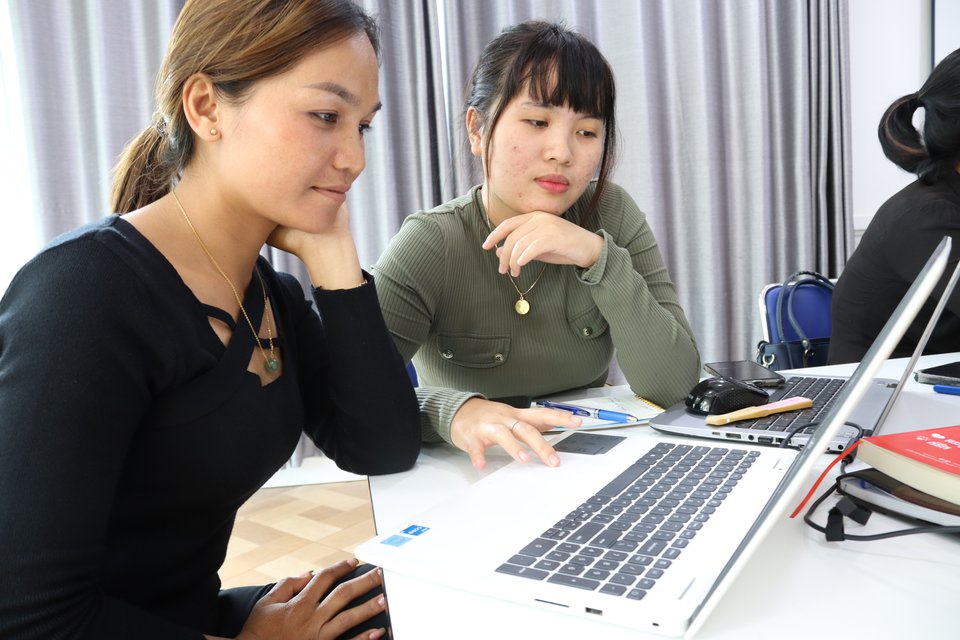 "I was awarded a scholarship, so I was able to study for free for the whole year," she said. "I also faced some challenges, especially when working on new projects. But I feel like I've grown as a person, and I'm now more confident in public speaking and interacting with others."
Sohorng said that she plans to become an entrepreneur in the future, and that the YISI program has equipped her with the skills she needs to achieve her goal.
Yan Reaksa, an 18-year-old student who has studied at PEPY for six months, said he wanted to learn new skills and develop his self-confidence. He said that the program has helped him improve his English and computer skills, and he has learned to be more assertive.
"It's always difficult to learn something new, but the teachers at PEPY are patient and understanding," he said. "They're always willing to help students who are struggling."
Learning Center Program Manager at PEPY, Kev Channa, told Kiripost that the organization was founded in 2013 with the goal of helping rural youth develop capabilities in computer, English, and soft skills. He added that according to the National Employment Agency, many young people in rural areas lack these skills.
"In the first year of the project, we spoke to two students in a rural area and asked them what their challenges were," Channa explained. "They told us that they had lost their motivation and confidence in public speaking, especially when compared to students in the city. That's why we started our center in 2013."
PEPY focuses on a variety of subjects, including internet security, video editing, vlogging, and Scratch. For the past two years, the organization has collaborated with Scratch Education Collaborative (SEC) to strengthen youth capacity.
After completing the 11-month program, students are able to apply their skills in the classroom or workplace within three months.
"We also keep an eye on how technology is developing," Channa said. "In early 2023, our team visited Phnom Penh to learn more about modern technology. We want our team to have these skills, and we're starting to teach them to our students. However, it's a new technology, so there are some limitations."
Since 2013, PEPY has helped more than 500 young people, 65 percent of whom are female. In 2023, the organization plans to help 65 more students. PEPY has partnered with local and international organizations to achieve its goals.
To get the latest news on Cambodia's business and tech, join our Telegram Channel and subscribe to our email newsletter.
---