Exhibition, Myth in Motion, is being shown in Phnom Penh, showcasing five thought-provoking video works by five international female artists; Martha Atienza (Philippines), Ana María Millan (Colombia-Germany), Thao Nguyen Phan (Vietnam), Ana Vaz (Brazil) and Connie Zheng (China-US).
The approaches used in producing the videos include drawing, digital animation, video games, performance, experimental film, documentary, scripted narratives, choreographed play and improvisational collaborative creation.
'Há Terra!' (There Is Land!) (2016) is a short film by Ana Vaz about premodernity in Brazil. The story is set in Brazil's backcountry.
The repetitive sound of a man shouting "Land! Land!" brings up the bygone memories of colonialism.
'Tropical Siesta' (2017) by Thao Nguyen Phan is a two-channel video illustrating agrarian society in Vietnam where all citizens are children. The video shows stories and myths such as "About Crime and Punishment" and "Water Goddess".
"The lush landscape of rice paddies in 'Tropical Siesta' also alludes to the dark period of Communism during which many people were deported or executed – a history that was not written, only the innocence of children responds," stated a press release from Myth in Motion.
'Elevación' (Elevation) (2019) by Ana María Millan is a role-play video game that brings to mind various chronicles of a memoir of the Revolutionary Armed Forces of Colombia written by Jesús Santrich.
"Millán's work reflects Colombia's constant armed conflict, land ownership, and popular struggles, but with a specific interest in popular culture and contemporary visual languages in alignment with her research topics," added the statement.
'Adlaw sa mga Mananagat' (Fisherfolk's Day) (2022) by Martha Atienza is a poetic video document produced to celebrate the victorious milestone of the fisherfolk communities in Bantayan Island, the Philippines – Fisherfolk's Day.
In the Philippines, on May 31, National Fisherfolk Day is celebrated to recognize the contribution of fisherfolk to the economy.
'The Lonely Age' (2019) by Connie Zheng is a short experimental film about collective survival
amid ecological catastrophe, as illustrated in the lens of real and imagined seeds.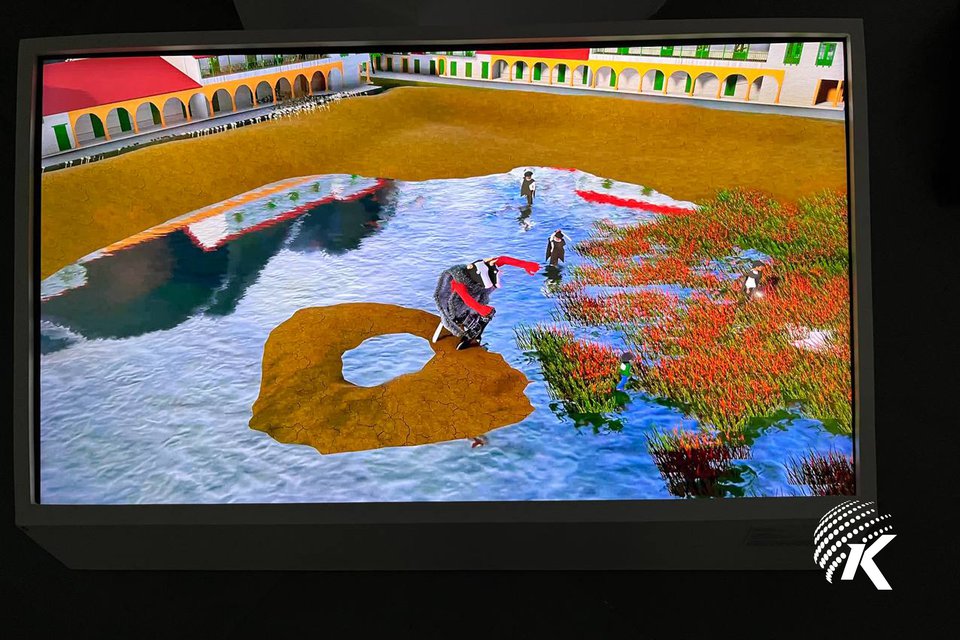 The story is about a highly toxic near future, it begins with rumors of seeds, it is believed that the seeds have the potential to get rid of pollution and a pervasive illness – "The Cough."
"The film sheds light on the power of belief and underlying ideologies that underpin hope and skepticism," as stated in the press release.
Myth in Motion is being held at Sa Sa Art Project until August 12. People can visit the exhibition from Wednesday to Saturday from 10am to 6pm.
---
Published in
topics:  
Arts