If hotels were humans, Raffles Grand Hotel d'Angkor would be an ancient explorer. Perhaps a younger version of French naturalist Henri Mouhot, who introduced Angkor Wat to the western world after stumbling across it during his adventures in 1860. If hotels could talk, then the renowned Siem Reap property would also have many a tale to tell.
Celebrating its 90th anniversary this year, the hotel has survived a string of historic events. Designed in 1929 by French architect Ernest Hébrard, it opened its doors in 1932. Since then, it has witnessed the Great Depression, World War II, and peace. It has also been occupied by Lon Nol troops and attacked by Khmer Rouge soldiers.
Throughout the 1990s, it hosted a series of key summits that formed part of the process to restore peace after decades of conflict. It has also welcomed a raft of famous faces, including Charlie Chaplin, Jackie Kennedy and Michelle Obama.
In 2019, the historic hotel closed its doors for the third time in its life to undergo refurbishment. It reopened in October 2019 and was able to bask in a handful of months of bustling business before another major event destined to make it into the history books caused it to close its doors – Covid-19.
"No one was expecting that," says resident historian Saravan Mouth, who is on hand to deliver engaging tours that delve into the history of the hotel.
While Cambodia reopened its borders to international tourists in November, the uptick in visitors has been slow to start and Siem Reap's pre-pandemic scenes of tourist-filled streets failed to materialise. However, a sign that the situation is slowly changing took place when Raffles Grand Hotel d'Angkor started rewelcoming guests in June, with six months remaining to mark its 90th anniversary.
"It's a magnificent feeling to bring this enchanting hotel back to life," said general manager Dennis de Groot. "The Grand Hotel is a national treasure, and its storied history is testament to Cambodia's colorful past."
Originally built as a rest stop for archaeologists and adventurers seeking to explore the ancient temples of Angkor Wat, the building opened with just 63 rooms. Unique for the time, each room came with its own private bathroom, and ramps were installed at the entrance to enable guests to mount the elephants that would take them to Angkor Wat.
However, the now-119 key hotel didn't start life as a Raffles property. It wasn't until 1997 when, at the invitation of then King Norodom Sihanouk, it was taken over by Fairmont Raffles Hotels International. And nostalgia continues to abound in every nook and cranny of the hotel, from the original teak and wrought iron cage elevator, through to the iconic Elephant Bar's vintage ambience and delightful checker-tiled lobby.
In a bid to lure visitors to indulge in Siem Reap's abundance of activities, Raffles Grand Hotel d'Angkor has curated a series of unique luxurious journeys. Sophia Altamirano, Cluster Director of Sales and Marketing, said the aim is to bring back to life the experiences of the hotel's iconic celebrity visitors.
"We aim to provide our guests with a journey that goes beyond our existing accommodation and hospitality services," she said. "We are talking about the experience felt by iconic guests who visited Cambodia years ago and stayed at our hotel."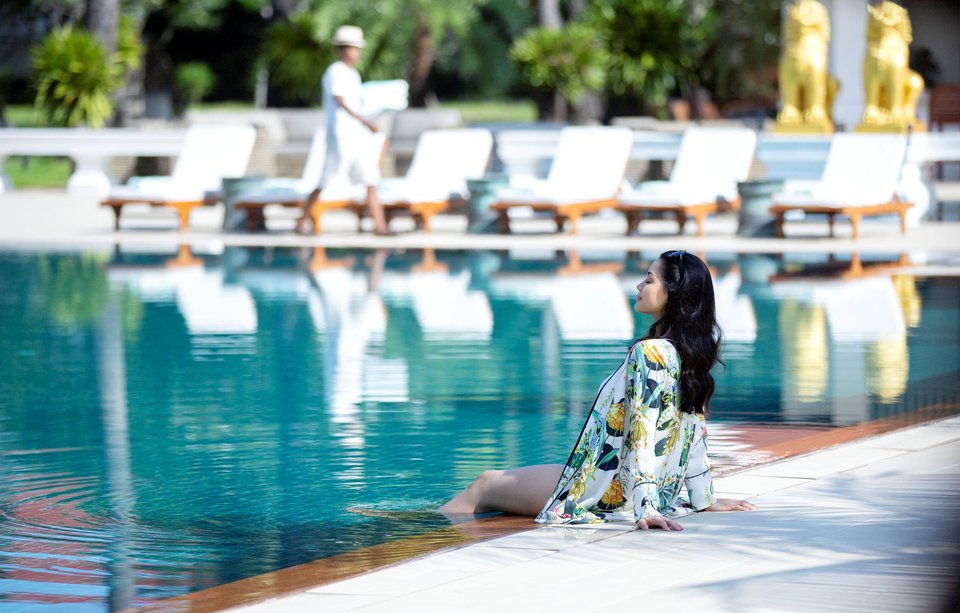 de Groot added he is confident that Raffles' offerings, coupled with the recently spruced up Siem Reap city center and efforts to develop a range of new attractions in the province, will see business rebound as more tourists flock to discover what Cambodia has to offer.