Passengers traveling during the Pchum Ben holidays will be granted free train travel to cut down on costs so they can enjoy the festivities.
The Cambodian government and Royal Railway confirmed on Friday that train travel will be free for four days from September 23 to 26.
There will be two free lines in operation, from Phnom Penh to Kampong Chhnang and Pursat to Battambang, and Phnom Penh to Takeo, Kampot, and Preah Sihanouk.
For the previous two days, tickets will be available at the Royal Railway Station in Phnom Penh and at provincial stations from 7am to 7pm.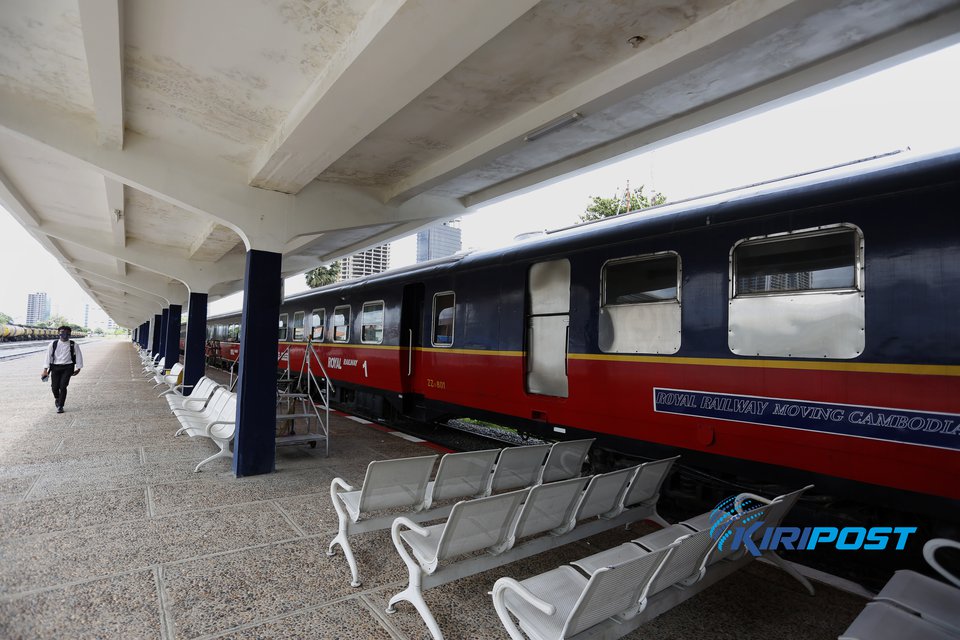 Van oun, a tuk tuk taxi driver, welcomed the news that the Government is offering citizens free train travel during the Pchum Ben festival as it makes it less expensive.
"Ticket distribution will take place between 6am and 5pm. No seats have been confirmed, but there will be a limited number of tickets," the railway agency said. There are 50 seats available in a large carriage of a train with 300 seats per line.
The Railway agencies anticipated that during the Pchum Ben festival more people will travel by train.
Phang Meili, 25, said when she travels by train, there is no need to wait for traffic jams, traffic congestion is reduced, the view is amazing and she can breathe in natural air.
"There are limited seats, so it is a good opportunity for factory workers and those with low incomes during the Pchum Ben Festival," Meili said.