Diplomats, media colleagues, a retired general, royalty, friends and family gathered in Phnom Penh at the weekend to carry out late journalist Nate Thayer's wish to have his ashes in part scattered on the Mekong River.
On Saturday, scores of people attended a traditional Buddhist memorial service at Bophana Centre in memory of the American journalist, famed for interviewing Khmer Rouge leader Pol Pot in 1992.
This was followed by the scattering of part of his ashes on the Mekong River, as per Thayer's request. One boat carried monks, who chanted as his ashes were scattered. Another boat carried about 30 of Thayer's friends, colleagues and relatives. Among them was a former Khmer Rouge general who helped secure Thayer his award-winning Pol Pot interview.
Former colleague and friend, Phnom Penh-based journalist and author Luke Hunt, who attended the memorial, said, "The ceremony marks the end of an extraordinary light and a journalist who achieved extraordinary things in the 1990s and 2000s. He cannot be forgotten."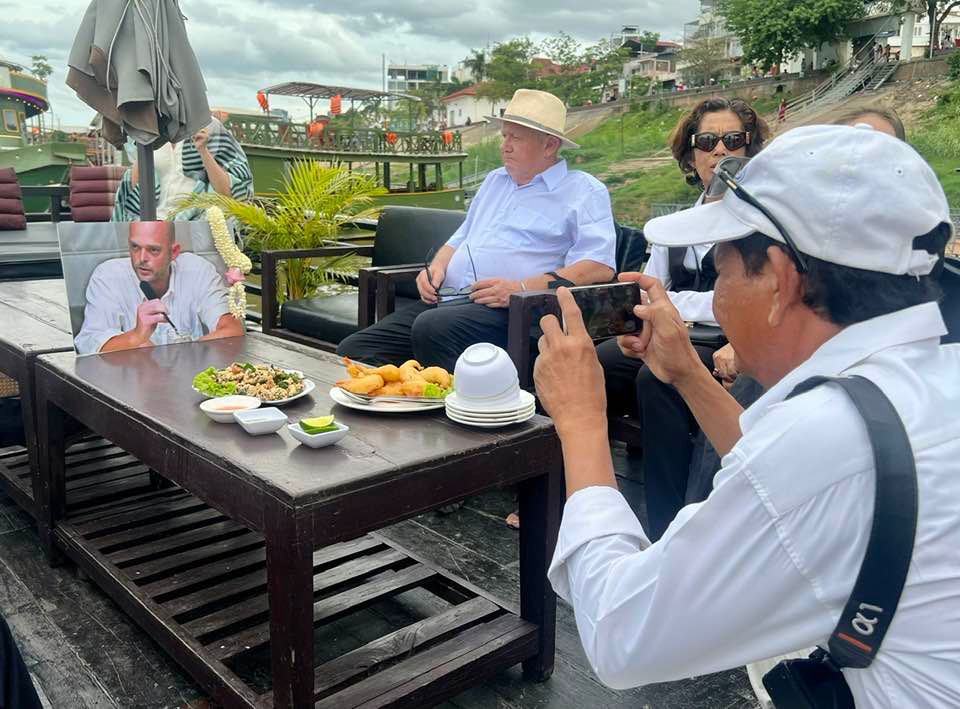 Hunt added, "There were some incredibly interesting people who attended, which pays testament to Nate's incredible connections and career. Many were deeply moved by his wish to have his ashes in part spread on the Mekong."
Paying tribute to Thayer's reputation as a fearless journalist who relentlessly pursued stories, one person who attended the memorial said of his ashes being scattered on the Mekong, "Nate, for the first time, is going with the mainstream".
Thayer died on January 3 at the age of 62 in his Massachusetts home in the US after battling ill health. As reported in Kiripost at the time, tributes came flooding in from peers, who described him as a "formidable force" and "giant among foreign correspondents".
Thayer first landed in Cambodia in the late-1980s to report for various publications, including the 'Far Eastern Economic Review', 'Associated Press' and 'The Washington Post'. Throughout the 1990s, he pursued many Khmer Rouge leaders, most famously scoring the first interview Pol Pot gave in two decades in 1997.
He is also the only known journalist to interview Khmer Rouge commander Ta Mok, also known as the Butcher. Thayer and photojournalist Nic Dunlop also traced down Kang Kev Iev, the head of S-21 commonly known as Comrade Duch and convinced him to be interviewed.
In addition to his work in Cambodia, Thayer widely reported on the 2003 Iraq War. He eventually returned to the US and continued to cover a series of topics, including the Ku Klux Klan.
---