EdTech startup, Sala, has partnered with the Ministry of Education, Youth and Sports (MoEYS) to modernize Cambodia's education sector and help digitize public schools.
Most Cambodian students, especially those living in rural areas, find it challenging to navigate the learning and career path. Lack of information about the content of studies, career options, university entrance requirements and scholarship opportunities can discourage people from seeking higher education.
Across Cambodia, there are more than 13,500 public schools operating in traditional, manual ways without management technology to simplify the workflow or to digitally transform and modernize public schools.
Sala has developed a solution for high school students to explore and create opportunities by taking advantage of modern technology and gaining access to structured information about study opportunities, while reducing the non-essentials of traveling by being able to apply online.
Sok Leap, Sala CEO and founder, said, "Access to information, advice, and support can help young Cambodians to make better, informed decisions, and be more successful in life."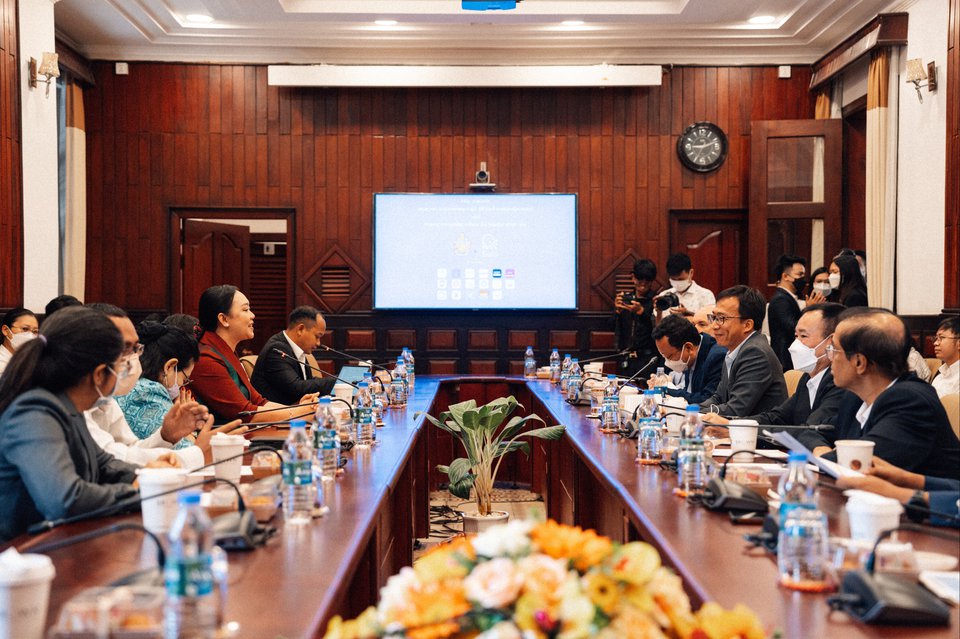 Sala's target is to help 50,000 graduated high school students each year to make better, informed decisions to choose their university degrees.
To maximize the impact, Sala has announced the collaboration with MoEYS' Department of Information Technology to reduce student dropout levels and increase the best talent for the country and market. The Ministry has been a strong supporter to provide framework, policy and endorsement to universities and schools.
The Sala CEO said, "MoEYS will be a platform to increase the reach nationwide." To speed up the adoption among schools and universities across the nation, MoEYS is the long-term, strategic partner. With this partnership, Sala will play a key role to support the Ministry to digitally transform the education sector and fill the skills gap.
About Sala
Sala aims to be an inclusive youth platform that provides equal opportunities and chances to access high-quality education and learn skills to make them successful in the labor market. At Sala, we believe in sustainable development in education, increasing employment opportunities, and human resources. [Partnered content]