The Cambodian men's football team lost 0-2 to Myanmar on Sunday, making hopes to get through to the semi-finals slim as they face stronger team, Indonesia, in Group A. 
The defeat has prompted Sao Sokha, head of the Football Federation of Cambodia, to resign. Sokha, who is also the commander of the National Military Police, had promised to immediately quit if the host nation could not advance, saying it is his responsibility. 
"After losing in a Group A match in the SEA Games event, I honour the promise to show my responsibility. I would like to announce my resignation as the President of the Football Federation of Cambodia from Sunday night, May 7, 2023."
Making the announcement, Sokha added that he would like to assign the acting president to his deputy, Khiev Sameth. 
Now in Group A, Indonesia has the highest score and Myanmar is in second place, making it very likely it will progress into the semi-finals.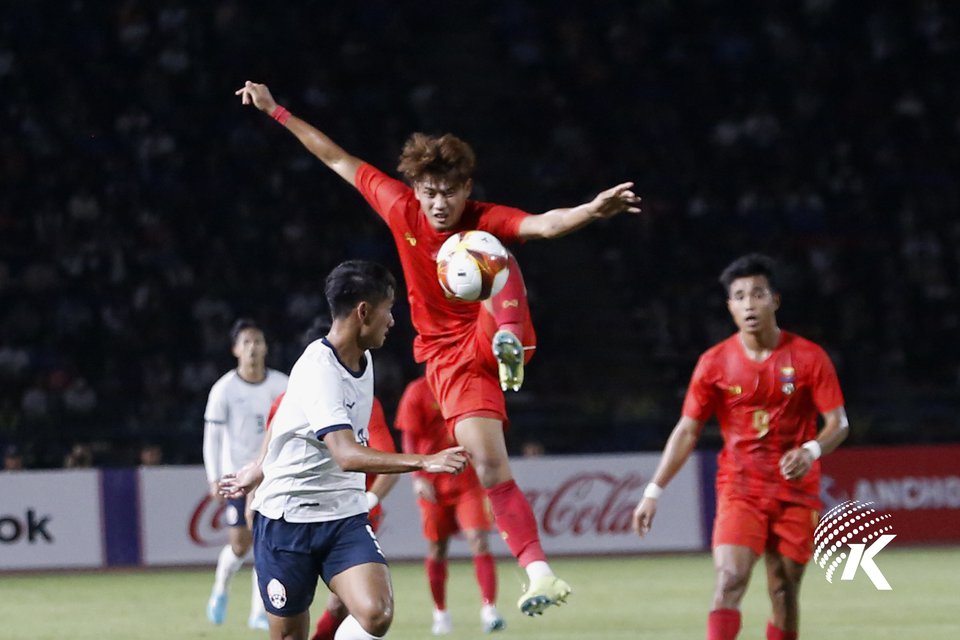 Myanmar was strong during the match against Cambodia. They had many chances and pressing with Hein Htet Aung, with high speed, scored in the 12th minute from inside the penalty box. 
Pressing by Myanmar on Cambodia continued and in the  38th minute, Thet Hein Soe scored with his left foot, making it 2-0. During the match, Cambodian players did not look confident. 
Even Cambodia had some chances to score but they were well defended by Myanmar.
Cambodia's next match will see them meet with Indonesia, which is known as a strong team in group A. Myanmar will meet with Philippines. If Myanmar loses to the Philippines and only if Cambodia beats Indonesia, can the hosts advance.