Cambodian chess player Sok Limheng won a gold medal on Saturday in the men's single five-minute rapid chess event at the 32nd Southeast Asian Games (SEA Games).
Limheng, who is nicknamed "Sdach Ouk" (King of Chess), defeated his Vietnamese counterpart in the final to claim the gold medal.
Talking to journalists after his victory, Limheng said he is happy to bring pride to his country of Cambodia and that it has always been his goal to go for gold.
"I put Cambodia on the international stage with this gold medal. As a player, I expected this very much," Limheng said. "This is the sport that I have liked to play since my birth."
During the match, he said despite being nervous he managed to beat the Vietnamese players by two sets.
After the win, Limheng was cheered and hugged by supporters, who draped a Cambodian flag over his shoulders.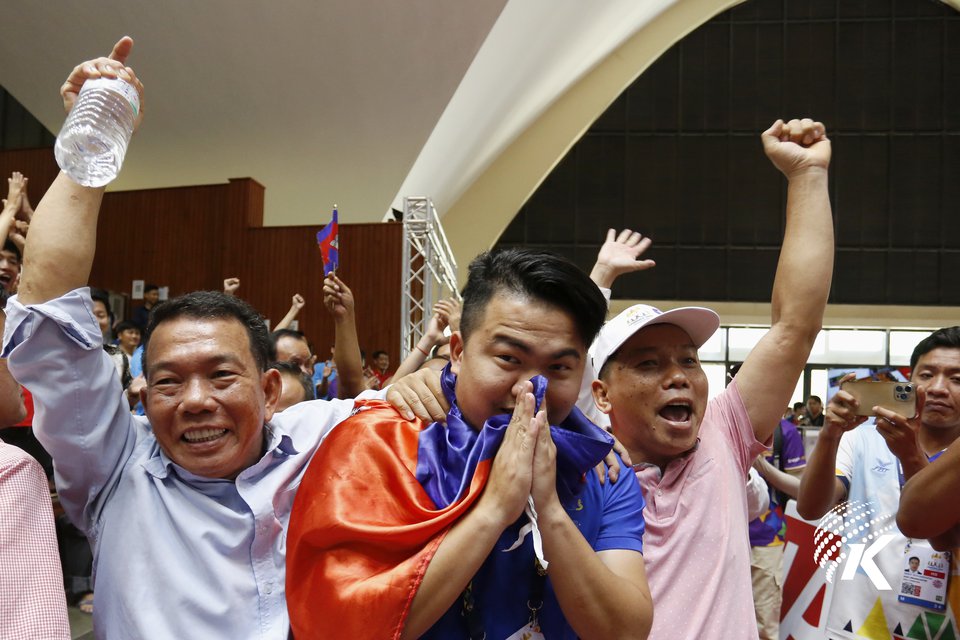 Limheng added that he has another three-on-three event to compete in, and he is confident that he can bring home another gold medal for Cambodia.