More than 2,000 esports fans gathered at AEON Mall 2 to watch Burn X Flash emerge the winner of Mobile Legends: Bang Bang Professional League - Cambodia (MPL-KH) Spring Split 2023, taking home the lion's share of the $40,000 prize fund.
On April 23, AEON Mall 2's main hall was packed with thousands of fans who gathered to watch the much-anticipated Grand Finals of MPL-KH Spring Split 2023, which was streamed through MPL-KH Spring Split 2023, and cheer on their teams.
Burn X Flash emerged triumphant, defended their MPL Cambodia throne with a score of 4:1, marking it their second championship title. The team also won MPL-KH Autumn Split 2022.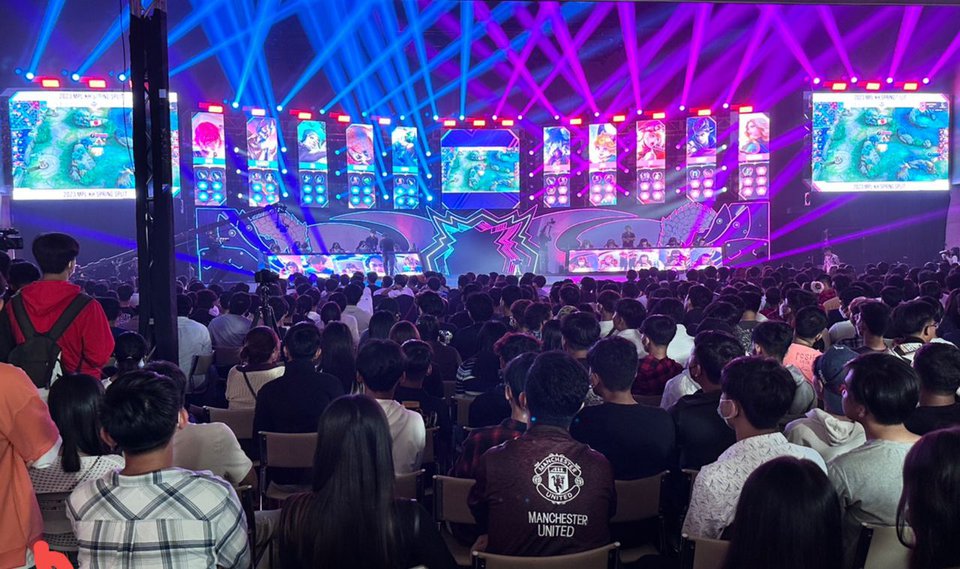 Mariusz Villamero "DONUT" Tan also has been declared as the Grand Finals' Most Valuable Player. While former Cambodian champions, See You Soon and PRO Esports, settled for third and fourth place respectively.
Burn X Flash's win officially secures their ticket to the upcoming MSC 2023. The much-awaited mid-year international tournament will take place in Phnom Penh for the first time and will feature three new regions from North America, Turkey, and MENA.
The Grand Finals Day started with a performance from renowned Cambodian singer Tena. The event also featured activations led by the official sponsor Sting to make fans' offline experience more memorable.
Mobile Legends: Bang Bang is the most popular mobile Multiplayer Online Battle Arena (MOBA) game worldwide. It brings communities together through teamwork and strategy. With more than one billion installations and 100 million active monthly users, the award-winning game is among the top 10 most played in over 80 countries.
Esports will be one of the sporting events at the upcoming SEA Games. It will mark Mobile Legends: Bang Bang's third appearance at the Games, with men and women's tournaments running.