The Cambodian men's basketball team earned a silver medal at the SEA Games 2023 after losing to the Philippines 69-80 in the men's 5x5 event.
On Tuesday at the Elephant Hall in Morodok Techo National Stadium, the Cambodian men's basketball team lost to the Philippines 69-80 in the men's 5x5 basketball final round, earning the host nation a silver medal.
Tea Banh, head of the Cambodia SEA Games Organising Committee (CAMSOC), praised the achievement of the team as it is Cambodia's first appearance in the finals. He added that Cambodia successfully held the SEA Games 2023 in accordance with international standards.
"As we get to this stage, it's already great since it's the first time we've done it. Our athletes' efforts reaching this point are not normal," he said. "We are proud of them, even if they just won a silver medal."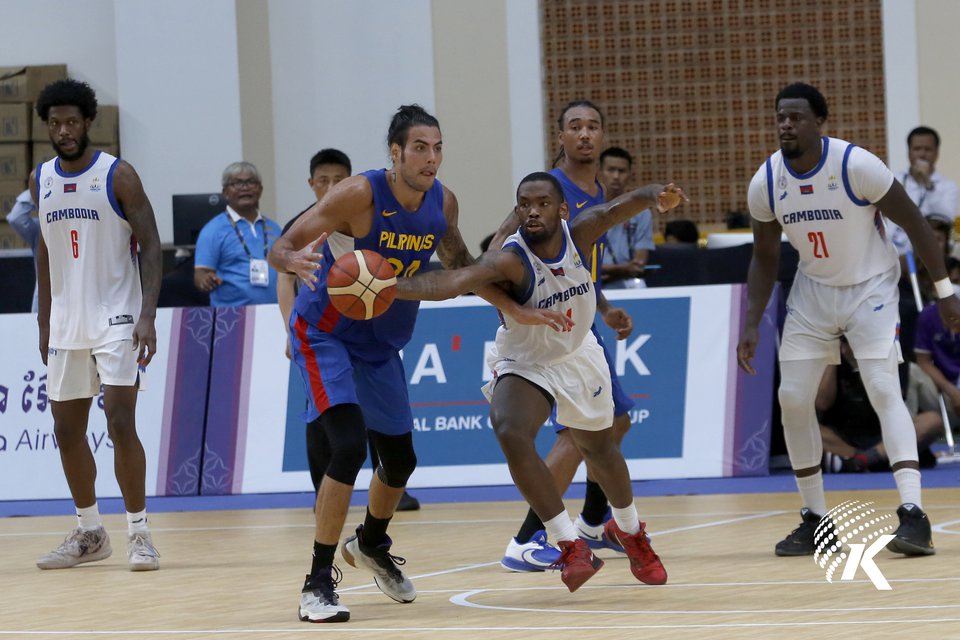 Pek Mith, a member of the Cambodian men's basketball team, expressed his pride in what his team has accomplished. Even if they lost the last game, getting a sliver is a huge accomplishment, he said.
"We're very proud of this moment and all the support. It's unbelievable and amazing," he said. "It's great to see basketball is up, and we have so many fans, and we're so proud of that as well."
He expressed hope that many Cambodian youth will come and practice. In addition, they will try out with a team that recruits from all around the world, like Cambodia did this time.
"We can compete, we have the players, we just need to get together," he said.
Another member of the Cambodian men's basketball team, Sopheen Toun, said that while it was not what they had hoped for, it was still a big accomplishment. He added that he appreciates the support from Cambodians and that his team will try for gold next time.
"This is our fourth year in Cambodia and to have support from everybody here, I love it," he said. "This is home to me. I know I was born in the United States but still, this is where my heart is. This is my home, and I love everyone here."
He also urged people to continue supporting him, saying that he will return stronger and harder next time. He said that he would love to represent Cambodia again. "If it's a coach or come to train, I would love to come back and help."